Dermaplaning is a method of exfoliation that consists of using a 10 gauge scalpel to gently scrape off the top layer of dulling dead skin cells in order to reveal a smoother, brighter complexion. 

Dermaplaning also removes the vellus/peach fuzz hair, leaving the surface very smooth.
Dermaplaning is recommended for all skin types except those with acneic and thin skin. If you have deep cystic acne, wait until breakouts are clear before scheduling this treatment. This is a great treatment if you are pregnant or nursing and want exfoliation without the risk of harsh chemicals absorbing into the blood stream and potentially harming your baby.
How does the Nano technology in the Advanced Infusion Facial work?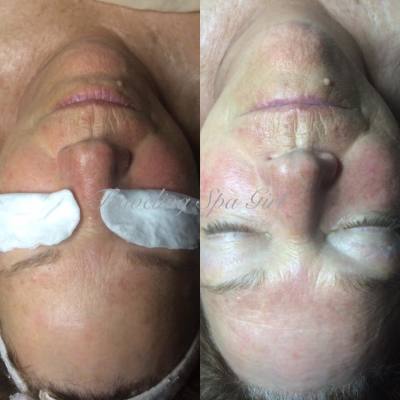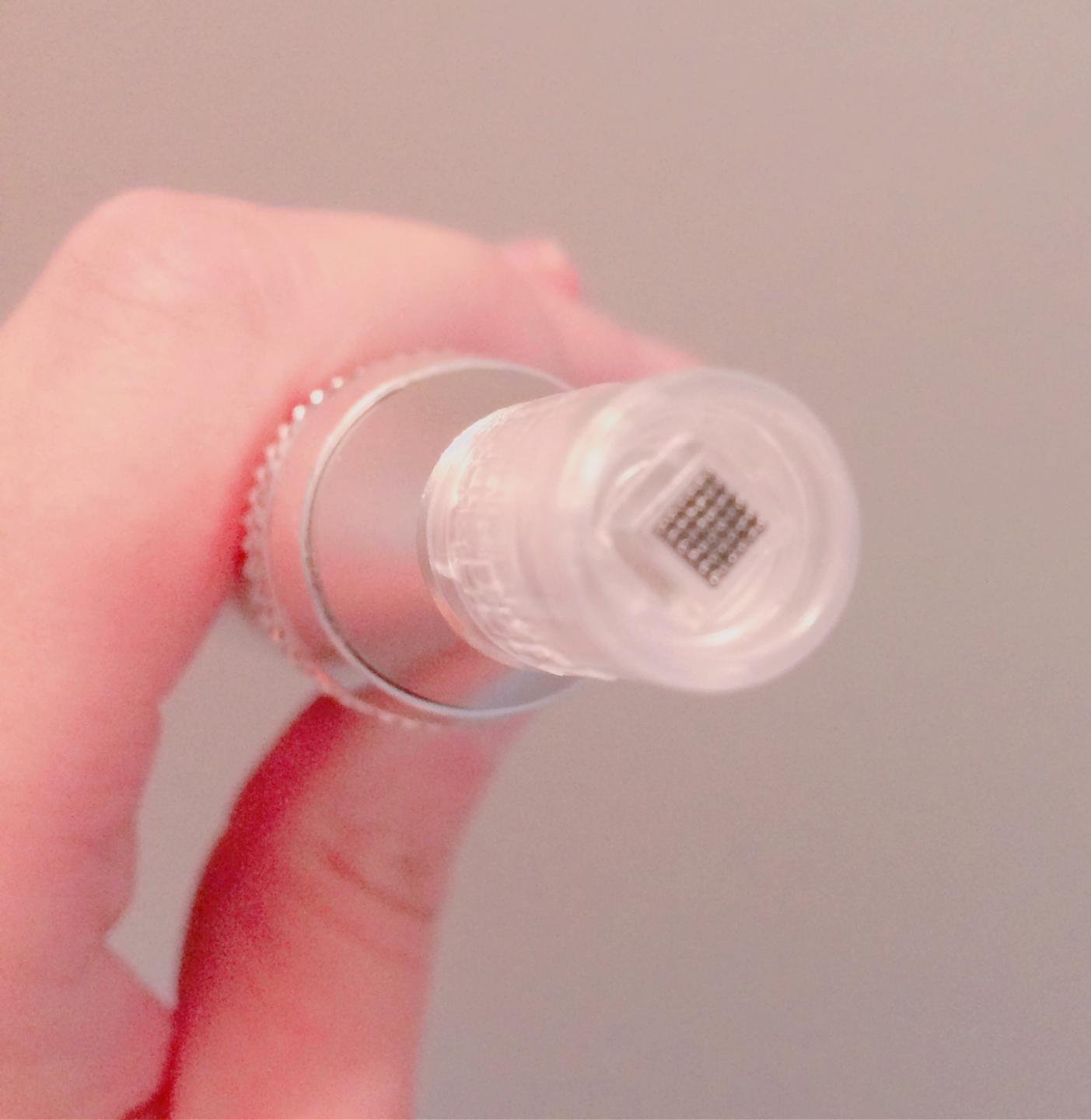 A revolutionary high grade silicon chip at the top of the wand (as pictured) is designed to reduce the signs of aging by painlessly creating superficial microscopic permeations on the surface layer of the skin. This effective , pain free treatment will lead to immediate plumpness of the skin and allow for 97% more absorption of nutrients to the skin thus reducing fine lines and wrinkles, reduction of scarring, improve skin tone while increasing circulation and collagen production.